With about six weeks to go until Microsoft starts to deprecate versions of Azure AD Connect released more than 18 months ago, it's a good time to check which version you're running.
The version release history site for AAD Connect is displaying the statement below.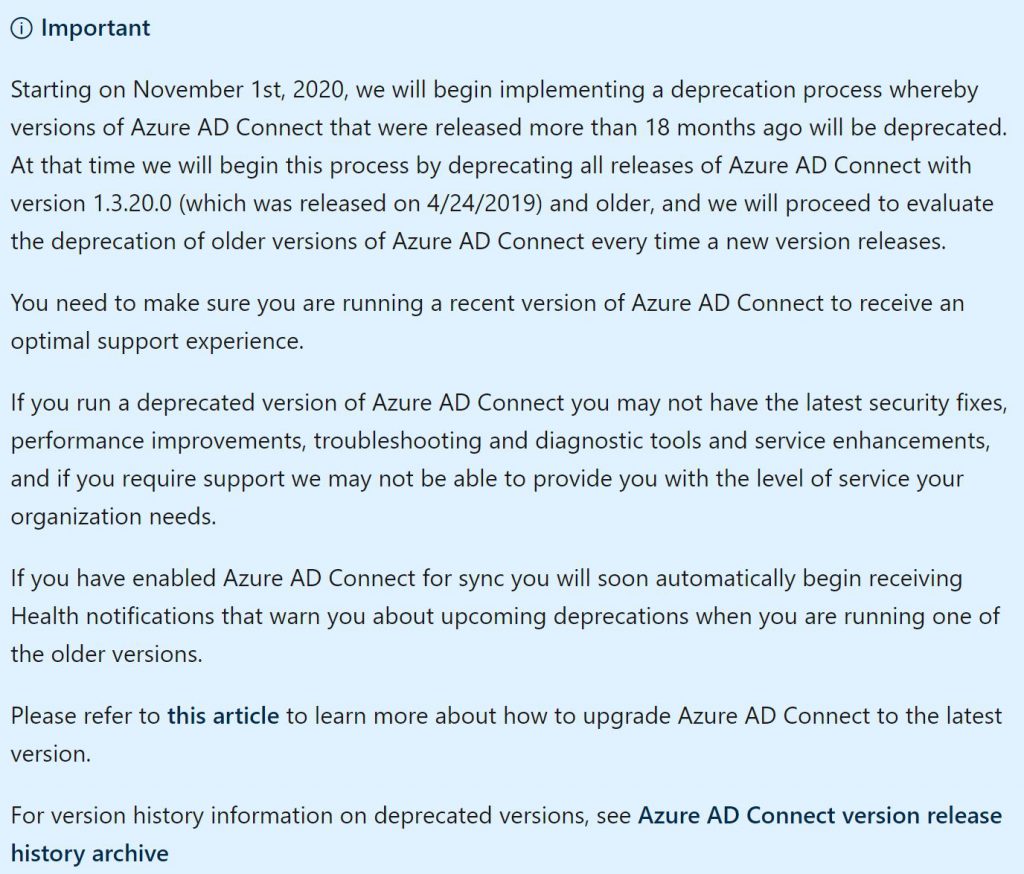 It's not immediately clear what the word "deprecation" actually implies in this context. The words, "and if you require support we may not be able to provide you with the level of service your organization needs" seem to fall short of saying you will no longer be supported, but it is a firm encouragement for you to upgrade to the latest version.
If you need more of a carrot than a stick to motivate your upgrade, then you should be aware that releases 1.5.42.0 and later include the ability to export the AAD Connect configuration into a .JSON file which can then be used when installing a new Azure AD Connect server to create a copy of the original server.